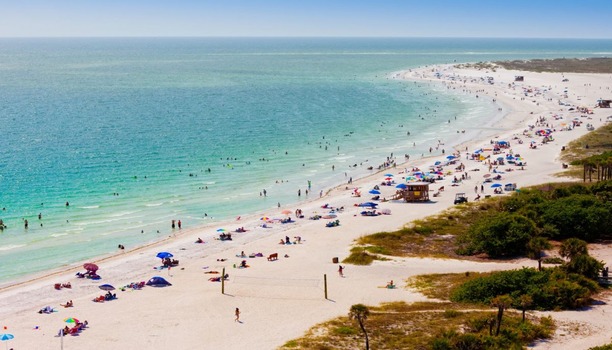 In Sarasota, Florida, Nokomis Key jet ski rental offers a thrilling way to experience breathtaking sunsets. Jet skiing across the glittering waters, as the sun dips below the horizon, is an experience like no other. This guide dives into the magic of Sarasota's sunsets and the excitement of jet ski rentals.
The Magic of Sarasota's Sunsets
Sarasota's sunsets are a mystical experience. The sky's transformation into a canvas of orange, pink, and purple is mesmerizing. Imagine gliding on the waves of the Gulf of Mexico, feeling the sea breeze as you capture this stunning view on your camera. It's pure magic.
Siesta Key Beach
Known for its sparkling white sands, Siesta Key Beach offers the perfect setting for your sunset photos. Arrive early, set up your tripod, and let the sky do the rest.
Jet Ski Rental in Sarasota
Taking a jet ski to chase the sunset adds a whole new dimension to the experience. With Jet ski rental in Sarasota FL, you can feel the adrenaline rush while capturing Sarasota's natural beauty.
Rental Options
Choose from a variety of jet ski models and rental plans tailored to your needs. Whether it's an hour or a whole day, there's an option for everyone.
Safety Measures
Jet ski rentals ensure all necessary safety measures, including life jackets and safety briefings, for an unforgettable yet secure adventure.
Tips for Capturing Sarasota's Sunset on Jet Ski
1. Pack Light: A small waterproof camera or GoPro is ideal for capturing shots on the move.
2. Stabilize Your Shots: Consider a waterproof tripod or stabilizer to avoid shaky pictures.
3. Plan Ahead: Check the weather forecast and sunset time to plan your trip accordingly.
FAQs:
How can I rent a jet ski in Sarasota?
Simply visit Nokomis Key Jet Ski Rental to find rental options, prices, and more.
Is it safe to take a camera on a jet ski?
Yes, but it's recommended to use a waterproof camera or casing to protect your equipment.
Can beginners rent jet skis in Sarasota?
Absolutely! Rental companies offer briefings and instructions, ensuring that even beginners can enjoy the experience.
What other activities can I enjoy in Sarasota?
Sarasota offers a wide range of activities, from beachside relaxation to cultural explorations like visiting the Ringling Museum.
Conclusion
Sarasota's sunsets are more than just a visual treat; they're an invitation to experience the city in a unique way. With a jet ski rental, you can immerse yourself in the colors of the sunset, feel the thrill of the ride, and take home breathtaking photographs. Don't miss this one-of-a-kind adventure.
Further Reading:
A Guide to Sarasota's Beaches
Exploring Cultural Sarasota: Museums and More
Jet Ski Rentals Sarasota FL
1059 N Tamiami Trail, Sarasota, FL 34236
(513)314-9290
Follow us here: